Marriage is Worth the Fight!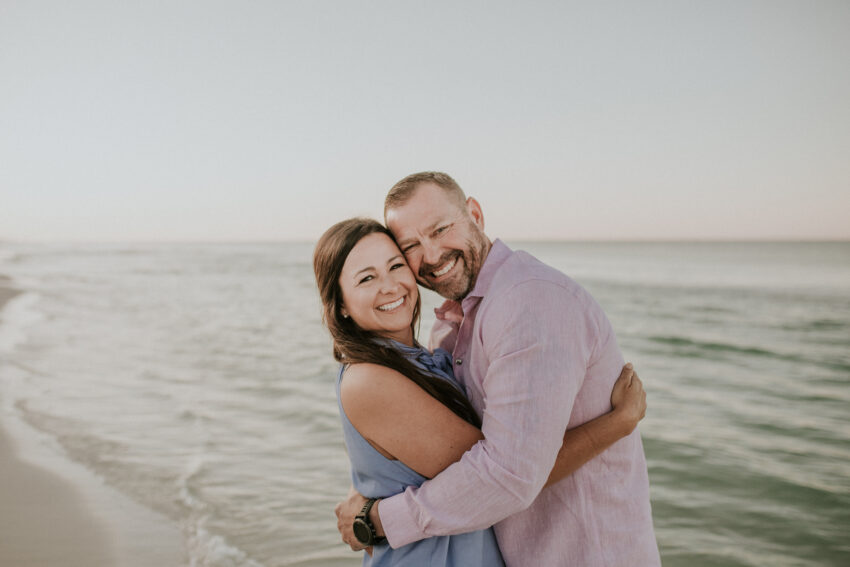 We've all been there. Those days when your spouse is on your last nerve and every little thing they do drives you crazy. Or the opposite, you love everything about them and your life together. Either way, to get to those places it requires forethought, action, determination and fight.
As we've met with and ministered to couples over the last six years there's one conversation we always lead with. Are you in it to win it? Asked a different way, are you committed to do whatever it takes to make this marriage work? If the answer is yes, then we can proceed. If the answer is no, there's a critical question you must ask yourself.
Do I believe God can and will work and move on my behalf? It's like going "blind nil" in a game of spades. It doesn't matter what's on the cards, if I'm willing to put my trust in the Dealer (Jesus), the outcome will be good. When we say "I do" to our spouse before God our friends and family, we are betting on all the cards in the deck whether we know what they are or not. Sometimes we win, and sometimes we experience devastating loss. Either way, we stay in the game committed to keeping going even when the odds feel like they aren't in our favor.
The only difference, we don't get to fold. Quitting isn't an option.
This about the day you said "I do". All of the anticipation, hopes and dreams you've had about your spouse, your marriage and your future, those are the cards in your dream deck.
But the reality is, the cards we are dealt don't always match the dream deck we had in mind. Pregnancies end in miscarriage, jobs are lost, family members experience hard medical diagnosis', children make bad choices, spouses have affairs, financial hardship becomes reality. All of these situations are opportunities to make a comeback with an all in blind nil bet, just like in a game of spades, trusting the Lord to work and move in our hearts and lives and in the hearts and lives of our spouse.
This is our only choice. It will be hard and there will be sacrifices. You will crucify your flesh and die to yourself more times than you can count but the outcome will be so sweet.
On the other side of every hard moment in your marriage, you will see His hand. Tugging you during a stretching season, pulling you out of the pit of despair with every tragedy and slowly pushing you through the uncomfortable towards the plans He has for you.
The question isn't "how are we going to make it through this?". The question is, "are we willing to fight for what God has for us?". In our own strength we can do nothing, but by His Spirit we will have the strength to fight and the eyes to see Him move mountains on our behalf.
That bad habit, sin pattern, annoyance or devastation can all be entrusted to Him. As we trust Him, He works and moves in ways we can't even fathom.
The most important reminder I can give myself, in the good times and the hard times is this: Marriage is worth the fight. Even when I'm tired and don't have the strength to take another swing, God is there. Even when I'm not seeing the fruit I want to see, He is working behind the scenes. Even when the hand I've been dealt won't win a thing in a game of Spades I can rest in the truth that He is with me, He is for me, and He is all about strengthening the covenant relationship between me and my spouse.
Fight for them not with them. You have to make the choice. One is productive one is counterproductive. With Christ at the center and your trust in Him, you can experience all that He has for you and your marriage.
At elevateHim we are here for you in the fight, willing to battle with and for you. That's why we are investing time, resources and manpower to create an experience for couples to press into God and each other so they can live FULLY CONNECTED. We are praying for you and asking you to link arms with us as we create and lay the groundwork for your BIG FAITH STEP.
Our heart is to help hurting marriages find hope, hungry marriages in their search for something different and healthy marriages in their pursuit of the more God has for them. Will you join us?
This year Chad and Megan, along with Marc and Leslie and the elevateHim team will host FULLY CONNECTED Marriage Retreats in Mineral Wells, Tx. This is a three-night getaway for couples to unplug from the busyness of life and press into God+each other. Our team is here to encourage and equip couples of all ages and stages to press into all God has for them and provide plenty of fun along the way! You can find out all the information and fill out an application at www.elevateHim.com/marriage today!
We are thankful for every couple that we get to spend time with and we are praying for each of you as you learn to love and live FULLY CONNECTED to God and each other.
Two couples who love Jesus+fighting of marriages!